---
Page content: Main
8th International Competition for Young Guitarists
«Andrés Segovia» in Velbert from 18th to 21st June 2014
---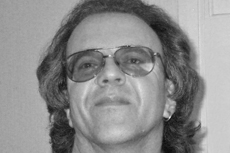 Paul Fowles was born in the north of England, where he still lives. From an early age, he studied classical guitar with Neil Smith and went on to obtain two performance diplomas from the London College of Music and a diploma in compositional technique from Trinity College of Music.
For twenty-five years, he has been a reviewer and feature writer for Classical Guitar magazine, a post that has taken him to musical events throughout Europe, North America and Australia. He is also artistic director of the Manchester Guitar Circle, which was founded in 1946 and is now England's oldest active classical guitar society.
In July 2009, his book "A Concise History of Rock Music" was published by Mel Bay in the USA. During the same year, a working trip to Serbia led to his being awarded honorary life membership of the Yugoslav Guitar Society and Foundation.