---
Page content: Main
8th International Competition for Young Guitarists
«Andrés Segovia» in Velbert from 18th to 21st June 2014
---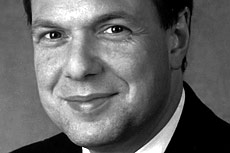 Martin Maria Krüger, born 1954 in Solingen, learnt several instruments during his musical tuition starting at the age of 7. He took private guitar studies with Siegfried Behrend at the age of 16. After his matric he studied percussion with Siegfried Fink and guitar with Dieter Kirsch at the conservatory of Würzburg, both completing with artistic diplomas - supplemented with studies in conducting with Günter Wich and Hannes Reinartz.
His international debut was a tour through the Scandinavian countries as guitar soloist of the Heidelberg Chamber Orchestra in 1973. Performances on several continents as a soloist and chamber musician, particularly in the "Deutsches Gitarrenduo" as the partner of Siegried Behrend - among others concerts in the New Palace Tokyo for the imperial family, in the Berlin Philharmony, in the National Operas of Instanbul and Kairo.
1982 director of the Würzburg "Hermann Zilcher" Conservatory and from 1987 to 2008 director of the Munich "Richard Strauss" Conservatory. Since then he lectures guitar and cultural management as a honorary professor and is one of the heads of the Institute for Cultural Management at the Hochschule für Musik und Theater in Munich In 2003 he was elected Chairman of the German Music Council (Deutscher Musikrat).